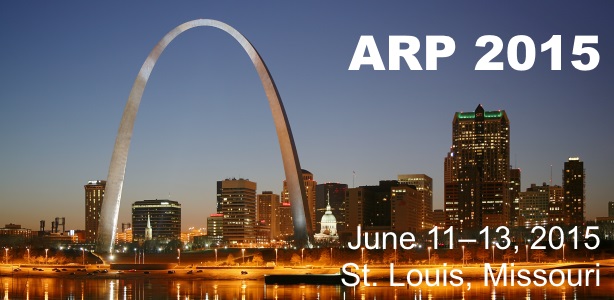 Welcome to ARP!
Welcome to the online home of the Association for Research in Personality. ARP is a scientific organization devoted to bringing together scholars whose research contributes to the understanding of personality structure, processes, and development. ARP aims to further the scientific study of personality through our biennial conference, our newsletter, the official journal of the association (Journal of Research in Personality), and a major journal co-sponsored with several other scientific associations (Social Psychological and Personality Science). We invite you to browse our website and learn more about the Association and the field of personality psychology. If you are interested in joining ARP, please visit our membership page.
News and Updates
ARP-sponsored Preconference at SPSP 2016
September 12, 2015 — The program for the Lifespan Social-Personality SPSP Preconference, sponsored by ARP, is now available! This preconference provides a forum for new developmental research of interest to personality and social psychologists. It will be held on Thursday, January 28, 2016 in San Diego, CA. For more information, visit the preconference's homepage.
2014 Tanaka Award Winner: John F. Rauthmann
June 9, 2015 — It is our pleasure to announce that John F. Rauthmann is the winner of the 2014 J.S. Tanaka Dissertation Award. The Dissertation, titled The Psychological Characteristics of Situations, was completed at Humboldt University of Berlin under the supervision of Jens Asendorpf and Jochen Gebauer. Dr. Rauthmann is currently postdoctoral researcher at Humboldt University of Berlin. He is to be congratulated on this outstanding achievement. More information about the Tanaka Award is available here.
2015 ARP Conference program now available
June 8, 2015 — The complete program for the 2015 ARP Conference in St. Louis, MO from June 11-13 is now available here! For more information about the conference, see our conference page. We look forward to seeing you in St. Louis!