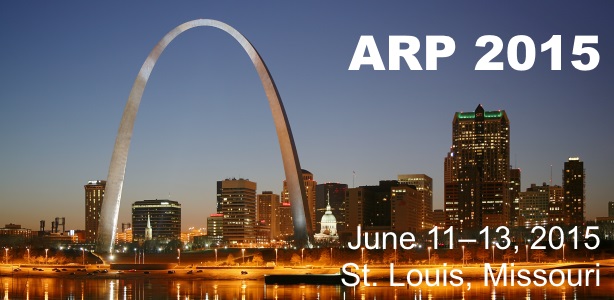 Welcome to ARP!
Welcome to the online home of the Association for Research in Personality. ARP is a scientific organization devoted to bringing together scholars whose research contributes to the understanding of personality structure, processes, and development. ARP aims to further the scientific study of personality through our biennial conference, our newsletter, the official journal of the association (Journal of Research in Personality), and a major journal co-sponsored with several other scientific associations (Social Psychological and Personality Science). We invite you to browse our website and learn more about the Association and the field of personality psychology. If you are interested in joining ARP, please visit our membership page.
News and Updates
Call for nominations: 2014 Henry A. Murray Award
April 9, 2014 – Nominations are now being sought for the 2014 Henry A. Murray Award for distinguished contributions to the study of individual lives and whole persons. The Award, established in 1978, is made to recognize and encourage those working in the demanding and difficult tradition pioneered by Dr. Murray. The winner named this year will be invited to speak at the ARP meeting taking place June 11-14, 2015 in St. Louis, Missouri with conference costs covered. Nominating instructions and more information about the award are available on the Murray Award page.
2015 ARP CONFERENCE: JUNE 11-14 IN ST. LOUIS
October 21, 2013 – Save the date! We are excited to announce that the next ARP conference will be held in St. Louis, Missouri on June 11th to 14th, 2015. For more information, see this announcement in the latest issue of the ARP newsletter.
New issue of p, the arp newsletter
October 21, 2013 – The eighth issue of P is now available online! Its contents include interviews with award-winning researchers, features about "safer science" and diversity in personality psychology, reports from the ARP officers, and lots of news—including an announcement of the next ARP conference!
Tanaka Dissertation Award Winner
July 16, 2013 – Nicholas A. Turiano is the winner of the 2012 J.S. Tanaka Dissertation Award. His Dissertation, titled "The Health Behavior Model of Personality," was completed at Purdue University under the direction of Daniel Mroczek. Dr. Turiano is currently an NRSA Postdoctoral Fellow at the University of Rochester Medical Center. He is to be congratulated on this outstanding achievement. For more information, visit the Tanaka Award page.
Results of the ARP Presidential Election
July 4, 2013 – We are pleased to announce that Dan Ozer has been elected as the next President of ARP. Dan's two-year term will begin in January 2014. Congratulations to Dan!