Letter from the Editors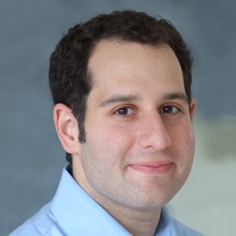 Hello, and welcome to the latest issue of P: The Newsletter of the Association for Research in Personality, from its new editors!  We couldn't be happier to inherit the editorship from the efficient, skilled hands of Chris Soto and Simine Vazire.  Chris has graciously agreed to stick around to help with the technical aspects of publishing P and Simine will be working on the local conference committee for ARP 2015, so both will continue to be closely involved with the association, for which we are all fortunate.
We hope you will find this issue of P informative, educational, and hopefully a bit provocative:
Informative.  As always, this issue brings you reports from the key people who work to keep ARP running smoothly and efficiently: our president (Will Fleeson), executive officer (Lynne Cooper), and secretary/treasurer (Jen Pals Lilgendahl).  We also include updates from the Journal of Research in Personality and from our dear friends across the pond at the European Association for Personality Psychology, as well as two recaps of the very successful conference in Charlotte this past June from the chairs of the program and local organizers committees.
Educational.  In addition, we invited three current graduate students to interview three award-winning personality researchers about their work: Dan McAdams, the winner of the 2012 Block Award, and Sarah DePauw, and Joshua Jackson, the winners of the 2010 and 2011 Tanaka awards. See what these researchers have to say about their career highs and lows, what they find "intellectually exhilarating," and how talking about research can be like dating.  Thanks to Kathrin Herzhoff, Josh Wilt, and Kate Rogers for conducting these interviews.
Provocative.  Finally, we have two short pieces designed to get you thinking.  The first comes from Simine Vazire, who recaps one of the most-discussed symposia at the ARP conference in Charlotte, the "Safer Science" symposium.  Simine reviews the discussion that unfolded about replicability, sample size, and much more, and she advocates for a "slow science" of personality.  Second, Kelci Harris, a current graduate student in personality, offers her reflections on attending ARP for the first time and being struck by the lack of racial diversity in our field.  We hope that both essays will spark reflection and discussion.
We would love to hear your reactions to this issue of P.  Feel free to email us with your thoughts (Jon: jadler@olin.edu, Erik: enoftle@willamette.edu), blog about them, or comment on ARP's Facebook page.  We would also love to hear your ideas for future issues of P.  If you have something you'd like to share with the ARP community, please send it our way!
We hope the academic year rolls along well for you.
Jon and Erik